Maximize your
snow adventure with
Adrenalinepowder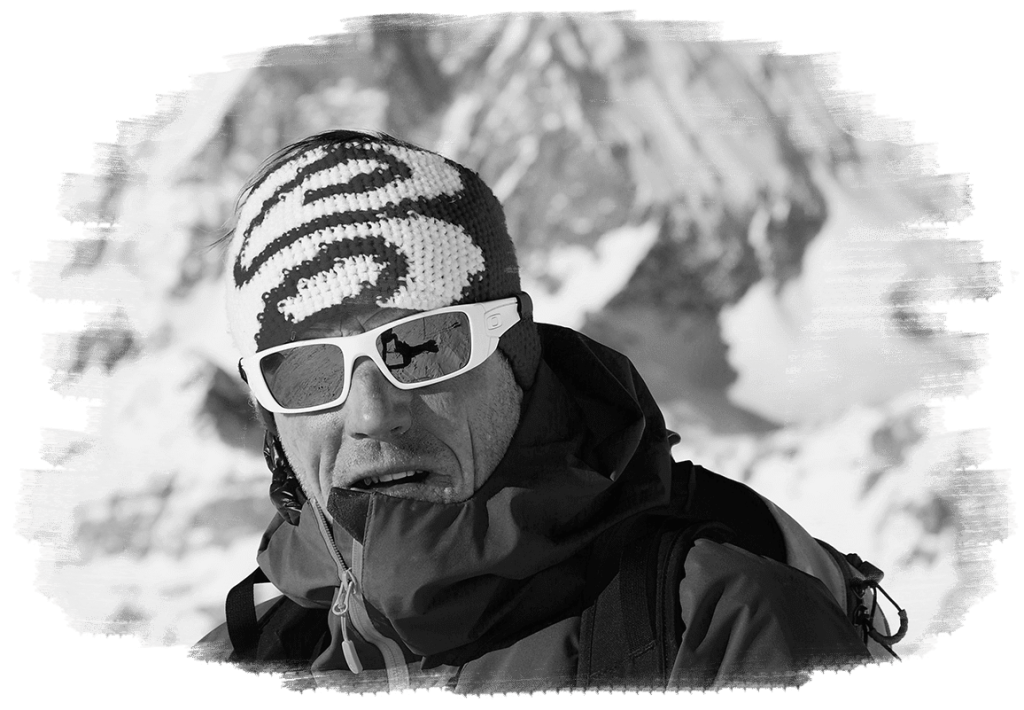 Bruno is a fully qualified TOP LEVEL snow sports instructer and OFF-piste guide with a federal certificate. Hi has more than 25 years of professional experience in the high mountain environment of Zermatt. He gained his experience by running down the slopes of Europe and North America.
Skiing in the ski school with an instructor will boost your confidence and improve your technique. It is the best way to take full advantage off your skiing, days. Regardless off the level of your ability, Bruno is there to help you improve your form, overcome your limitations or simply derive more pleasure from skiing.
Let local, experienced Ski Instructor & guide show you the best slopes and take advantage of their tips and tricks to help you manage the descents with ease. Your well-being as well as the enjoyment and the shared experience of the wonderful mountains are in the first place.
We offer you personalized coaching according to your objectives thanks to tailor-made learning methods, adapted to your level and your expectations, so that you can enjoy your winter-holidays with joy and pleasure.

What our customers remember
about their ski days
Best off-piste guide
Bruno is the best off-piste guide in Zermatt. We crushed new trails all day long. Highly recommend!
Andrew Shapiro
Off-piste guiding
Bruno showed us parts of the Zermatt ski area that we wouldn't have been able to find on our own. Gave good instructions / advice and was fun to be around. Would recommend him!
Jay R
Super sortie freeride
Despite the difficult conditions, Bruno took me to some fantastic places. I discovered places I'd never been before, steep slopes (always adapted to my level), powder when no one else thought there was, chamois at 2 metres (magic!), in short a dream freeride day. Thanks Bruno!
Alexander
Day out for two teenagers
Despite the lack of snow and powder that day, Bruno took our juniors through the entire Zermatt ski area, at unimaginable speed and in complete safety ... Antoine and Rapha came home exhausted and delighted! One more dimension and more challenges to come for them.
Anne Hoffmann
Incredible off-piste experiencee
My friends and I went backcountry skiing with Bruno and it was one of the best experiences I've had on any mountain. Bruno was incredibly knowledgeable, professional and an absolute blast. I highly recommend going backcountry with Bruno. !
Drogin J
Bruno is an epic guide
Bruno showed us a unique experience of life off-piste. He knows the mountains better than anyone and was a pleasure to be with. I highly recommend him if you want to make the most of your experience in Zermatt.
HCJ
Incredible off-piste adventure
Incredible off-piste experience with Bruno. Our group had a blast. The snow was excellent and the slopes were incredible. I highly recommend Bruno
Jake F
The best off-piste skiing in Zermatt
Bruno showed us the best off-piste skiing we could imagine! We crushed new runs all day that no one else could find. Highly recommend!
andrewmshapiro
Great skiing on and off piste
I've often skied with Bruno and it's always been a fantastic experience! Bruno is not only an excellent guide, he's also a great teacher.!
gratefulfrog