Maximieren sie ihr
schnee-erlebnis mit
Adrenalinepowder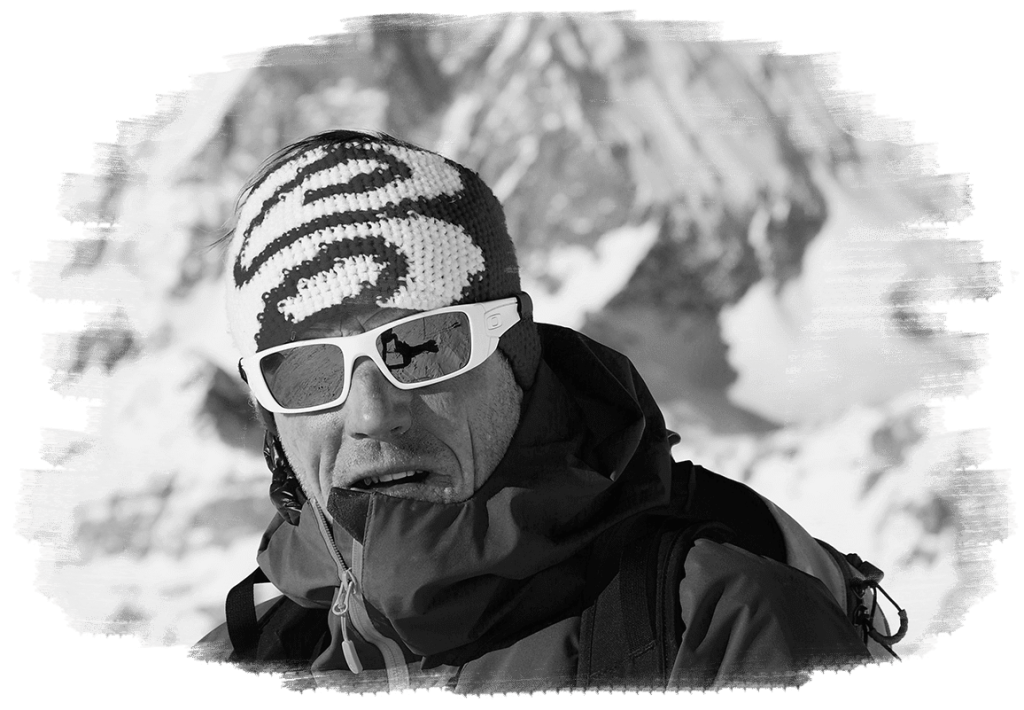 Bruno ist diplomierter Schneesportlehrer TOP LEVEL und Off-Piste Guide mit eidgenössischem Fachausweis (SWISS SNOW PRO). Er verfügt über mehr als 25 Jahren Berufserfahrung im hochalpinen Umfeld von Zermatt. Seine Erfahrungen sammelte er bei den Abfahrten auf den Hängen Europas und Nordamerikas.
Beim Skifahren mit einem Skilehrer in der Skischule bekommt man Sicherheit und lernt die Technik, genau die richtige Lösung, um die Skitage so richtig genießen zu können.Egal wie gut Sie schon fahren können, Bruno ist für Sie da und hilft Ihnen bei der Verbesserung ihrer Ausdauer, bei der Überwindung ihrer Grenzen oder einfach nur um mehr Spaß beim Skifahren zu haben.
Lassen Sie sich von einem lokalen,erfahrenen Skilehrer & Guide die schönsten Pisten zeigen und nutzen Sie deren Tipps und Tricks, um Ihnen zu helfen, die Abfahrten mit Leichtigkeit zu bewältigen. Ihr Wohlbefinden sowie Spaß und das gemeinsame Erleben der wunderschönen Berge stehen dabei an erster stelle.
Wir bieten Ihnen ein individuelles Coaching nach Ihren Zielen durch maßgeschneiderte Lernmethoden, die auf Ihr Niveau und Ihre Erwartungen abgestimmt sind, damit Sie Ihren Winterurlaub mit Freude und Vergnügen genießen können.

Was unsere Gäste
von ihren Skitagen mitnehmen
Best off-piste guide
Bruno is the best off-piste guide in Zermatt. We crushed new trails all day long. Highly recommend!
Andrew Shapiro
Off-piste guiding
Bruno showed us parts of the Zermatt ski area that we wouldn't have been able to find on our own. Gave good instructions / advice and was fun to be around. Would recommend him!
Jay R
Super sortie freeride
Despite the difficult conditions, Bruno took me to some fantastic places. I discovered places I'd never been before, steep slopes (always adapted to my level), powder when no one else thought there was, chamois at 2 metres (magic!), in short a dream freeride day. Thanks Bruno!
Alexander
Day out for two teenagers
Despite the lack of snow and powder that day, Bruno took our juniors through the entire Zermatt ski area, at unimaginable speed and in complete safety ... Antoine and Rapha came home exhausted and delighted! One more dimension and more challenges to come for them.
Anne Hoffmann
Incredible off-piste experiencee
My friends and I went backcountry skiing with Bruno and it was one of the best experiences I've had on any mountain. Bruno was incredibly knowledgeable, professional and an absolute blast. I highly recommend going backcountry with Bruno. !
Drogin J
Bruno is an epic guide
Bruno showed us a unique experience of life off-piste. He knows the mountains better than anyone and was a pleasure to be with. I highly recommend him if you want to make the most of your experience in Zermatt.
HCJ
Incredible off-piste adventure
Incredible off-piste experience with Bruno. Our group had a blast. The snow was excellent and the slopes were incredible. I highly recommend Bruno
Jake F
The best off-piste skiing in Zermatt
Bruno showed us the best off-piste skiing we could imagine! We crushed new runs all day that no one else could find. Highly recommend!
andrewmshapiro
Great skiing on and off piste
I've often skied with Bruno and it's always been a fantastic experience! Bruno is not only an excellent guide, he's also a great teacher.!
gratefulfrog